Vad kul att du tar dig tiden att läsa mer om oss och vår verksamhet! Vi tror att nyckeln till att ni som brudpar ska känna er avslappnade under fotograferingen är att vi får en bra kontakt från första start. GM Bröllopsfoto är en nystartad firma som grundades som en personlig liten bröllopsfoto-verksamhet som främst växt på kunders efterfrågan och rekommendationer. Vi som fotograferar heter Ika Ressner & Gustav Markholm. Ett kreativt par med ett brinnande intresse för bröllopsfotografering. Tillsammans har vi över 10 års kombinerad erfarenhet av fotografering. Läs mer om oss här nedan!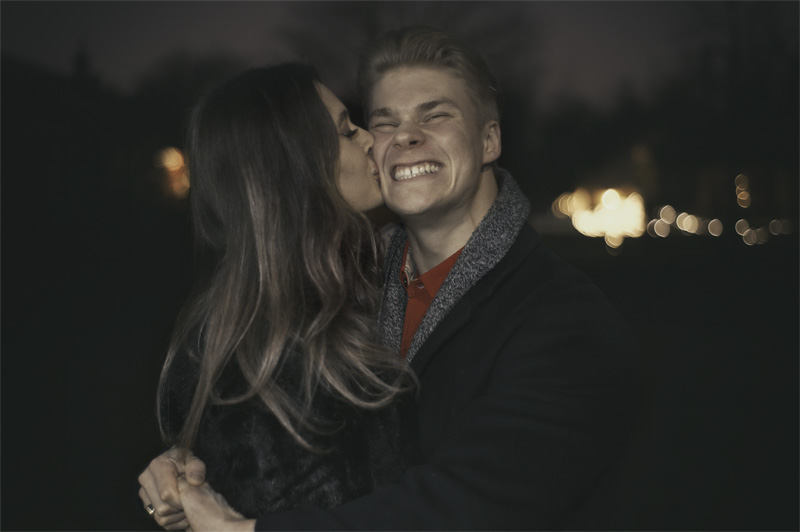 Med ett nästintill oändligt utbud av bröllopsfotografer vet vi att det kan vara svårt att hitta rätt. Vi tycker att ni inte ska nöja er med första bästa bröllopsfotograf. Er bröllopsdag är trots allt en dag ni vill minnas, så tar ett tid att välja en fotograf som verkligen passar er. Vilka bilder tilltalar er? Vem ska få berätta er historia? Våra bästa tips är att:
Check out different portfolios
Check out different portfolios to decide which wedding photographer you should go with. Every photographer will have their unique style and the best way to discover which style you like is to compare. We update our website and social media constantly with new wedding photos!
Ett annat starkt tips är att sätta upp en budget för hur mycket ni har tänkt lägga på bröllopsfotograferingen. Det finns bröllopsfotografer i alla prisklasser, men det är även viktigt att ha i åtanke vad man betalar för. Kvalité på utrustning, erfarenhet och bildredigering kan skilja sig stort från fotograf till fotograf. På GM Bröllopsfoto strävar vi efter att ha så prisvärda och transparenta priser som möjligt utan att tumma på kvalité. Läs mer om våra priser & erbjudanden här.
Last but not least, we believe that the most important thing for you to relax in front of the camera as a wedding couple is a good first contact. As a wedding photographer we work close with wedding organizers and basically everything that comes with weddings. We are more than happy to answer questions about weddings and wedding photography. Don't hesitate to contact us if you have got any questions. We are looking forward to hear from you!
WEDDING PHOTOGRAPHER GUSTAV MARKHOLM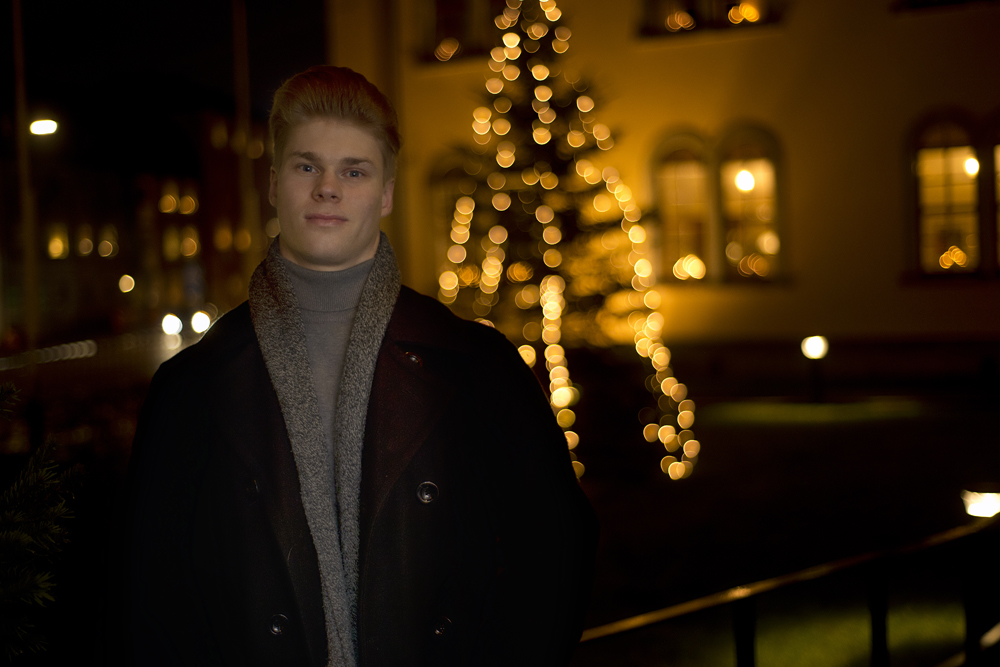 Gustav Markholm
wedding photographer
"I don't shoot what it looks like, I shoot what it feels like"

Hi! I'm so glad you wan't to read more about me and my story. Together with my partner Ika I started GM Bröllopsfoto to work with what I love, namely wedding photography. Read more about me and how I got into photographing below.
Everything started with a confirmation gift which started my passion for photography.
Så länge jag kan minnas har jag älskat både djur och natur. Under mina första år som fotograf i de yngre tonåren minns jag hur jag kunde lägga mig ner mitt på en parkering i stan, bara för att fotografera en groda. När chansen finns där, finns det inget som kan stoppa mig från att fånga livets berättelser i min kamera.
From my interest in nature photography came another and today it is no longer just a hobby. I would rather say that photography is my passion. As I got inspired by my dad, who is a very talented artist find photographing to be my calling to capture memories, feeling and stories.
Even if I to this day absolutely love animals and the wild life I find wedding photography to be one of the most honorable and amazing assignments you can get. What story shouldn't be retold if not the story about the love between two people?
I mina bilder vill jag förmedla känslorna och kärleken under ert bröllop och er historia. Genom att inkludera naturen och omgivningen i ett samspel med berättelsen bakom bilderna skapar vi tillsammans genuina och jordnära fotografier som förevigar detta fantastiska minne!
Wedding photographer IKA RESSNER
Hi there! Are you guys planning a wedding? I'm so happy to here! My name is Ika Ressner. As you probably know by this point, I'm one of the photographers on GM Bröllopsfoto. Since we are 2 photographers we have the unique opportunity to shoot from different angles at the same time. For example we can photograph both the preparations of groom and bride. Read more about me and my story below!

For as long as I can remember I have absolutely loved weddings. As a little girl a got to come with my mother to the wedding of her friend and I got completely amazed by all the beautiful dresses, flower arrangements and everything that comes with a wedding. To this day I can still spend numerous of hours among inspo pictures on pinterest or wedding articles on the web dreaming of my own future wedding. What make-up turn out the best in wedding photographies? Which lip products lasts the whole wedding day? How do you combine the perfect color scheme? These are all questions that pop up in my head on a daily basis.
To get the amazing opportunity to work with what I love with whom I love. In addition to this I get to meet the most wonderful wedding couples and wedding guest and it's just such an honorable assignment. To get to create the most beautiful photos from quick moments is without doubt the most fun thing about photographing.
Our goals with our website GM Bröllopsfoto isn't only to get in touch with our potential clients but also to inspire people with informative articles on weddings and wedding tips. As we work closely to brides, grooms, wedding guests and wedding organizers we have collected a lot of tips on our way and we would love to share them with you.
I prefer to photograph in a documentary style. Simple, genuine with focus on feelings, details and story telling - that's how I like it. I wan't you to look at your wedding photos in 30 years and feel the exact same feelings as you felt when the picture was taken.